Krakia

Species

Crow

Gender

Female

Voice actress

Katherine Wilson

Fur Colour

black

Eye colour

Brown

Affiliation

Evil

First Appearance

Episode 2 The Unexpected Guest

Last Appearance

Episode 49 The Final Game Part 1

Status

In the Big City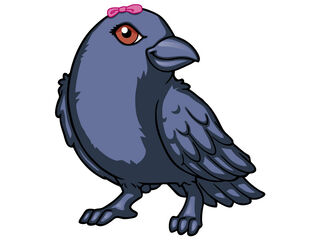 Krakia is a crow on crack voiced by Katherine Wilson.
She is an ally of Eva's. She uses her sight and her hearing to spy for Eva on Kate and the Royal Guards.
She serves as Eva's aerial recon and a supporting antagonist. She volunteered to go to the Big City to spy on Kate and Magic and tell Eva what's going on. Voiced by Katherine Wilson. She is smarter than Zull and Gort but she is also vain.