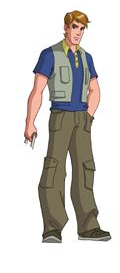 Peter is Kate's father and Maria's husband. He is very kind and likes animals, espeically Magic and Wallace. He works as a tour guide and takes care of Kate by himself while his wife's job forces her to live elsewhere. Peter doesn't know anything about Pocketville or the secrets of Princess Ava's magical jewels.
Ad blocker interference detected!
Wikia is a free-to-use site that makes money from advertising. We have a modified experience for viewers using ad blockers

Wikia is not accessible if you've made further modifications. Remove the custom ad blocker rule(s) and the page will load as expected.